Kaileigh Savannah Berry Named Department of Communication Outstanding Graduate
Thu, 12/16/2021 - 12:33pm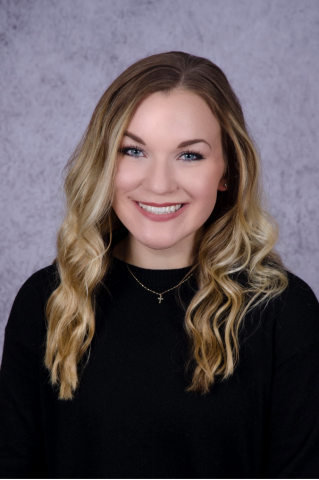 The University of Louisiana at Lafayette's Department of Communication has named Kaileigh Savannah Berry as Outstanding Graduate for 2021-2022 academic year. Berry majored in Strategic Communication with a concentration in Public Relations, and minored in Music.
Berry was the recipient of several scholarships, including the A.L. Barcelona Liberal Arts Scholarship, the Ory G. Poret Scholarship, and the Perry Burke Scholarship. A native of Mississippi, Berry also received a scholarship for out-of-state students from UL Lafayette. She has maintained a 3.86 GPA and was in the UL Lafayette Honors Program.

During her time at UL Lafayette, Berry worked as a Group Fitness Instructor at Bourgeois Hall where she taught a variety of fitness classes for the students in the LIFE program.
"I feel very honored and humbled to receive this recognition for my hard work," said Berry. "I have learned many things, and my experiences here have shaped and challenged me into who I am today."
After graduating, Berry said she plans to pursue a career in nutritional therapy and start her own nutrition consulting business to help people live holistically healthy lives.